Meet Dr. Sam Wetherell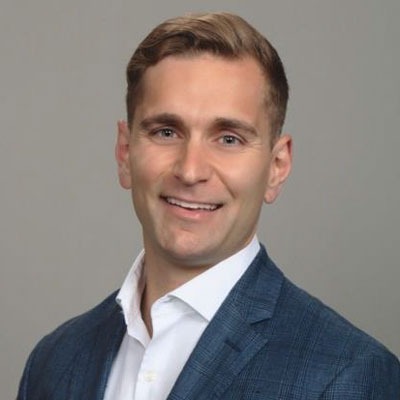 First-Hand Athletic Injury Experience
Dr. Wetherell is no stranger to sport and fitness-related injuries. As a football player and track athlete, he had knee complications and low back pain impacting his sports performance and quality of life. He deeply understands the value of preventing injury, maintaining alignment, building strength, and creating health. His mission as a Doctor of Chiropractic is to help others achieve optimal health as well.
Dr. Wetherell's education started at Indiana State University, where he received a Bachelor of Science in Exercise Science. Following, he graduated from Southern Illinois University Edwardsville where he completed a Masters of Science in Exercise Physiology. He would go on to receive his Doctorate of Chiropractic (DC) with honors from Logan University College of Chiropractic in St. Louis, MO.
Active Release Technique
In addition to providing modern Chiropractic Care, Dr. Wetherell utilizes Active Release Technique (ART), which is the Gold Standard for soft tissue injuries such as tendonitis, myofascial pain syndromes, plantar fasciitis, chronic muscle tightness, and headaches. Professional, collegiate, and amateur athletes seek out Dr. Wetherell for ART due to the benefits of his full body approach to soft tissue injuries combined with gentle and effective Chiropractic care.
EXPLORE OUR SERVICES »
Get Started Today
Are you afraid of getting injured from physical activity? Do you feel your pain interferes with your quality of life? Do you need a strategy to reduce stress? Do you need assistance with rebuilding your health? If so, Dr. Wetherell can empower and guide you to rebuild your health, your strength, and your well being!
For the time being, Dr. Wetherell is currently offering a Complementary 15-minute meet-and-greet consultation for you including a functional movement assessment and discussion of your health goals.
Contact us today to learn more and schedule your appointment!
---
Dr. Sam Wetherell | (317) 580-0000